EMS Care Chapter 44 | Naloxone – Narcan | Updated Version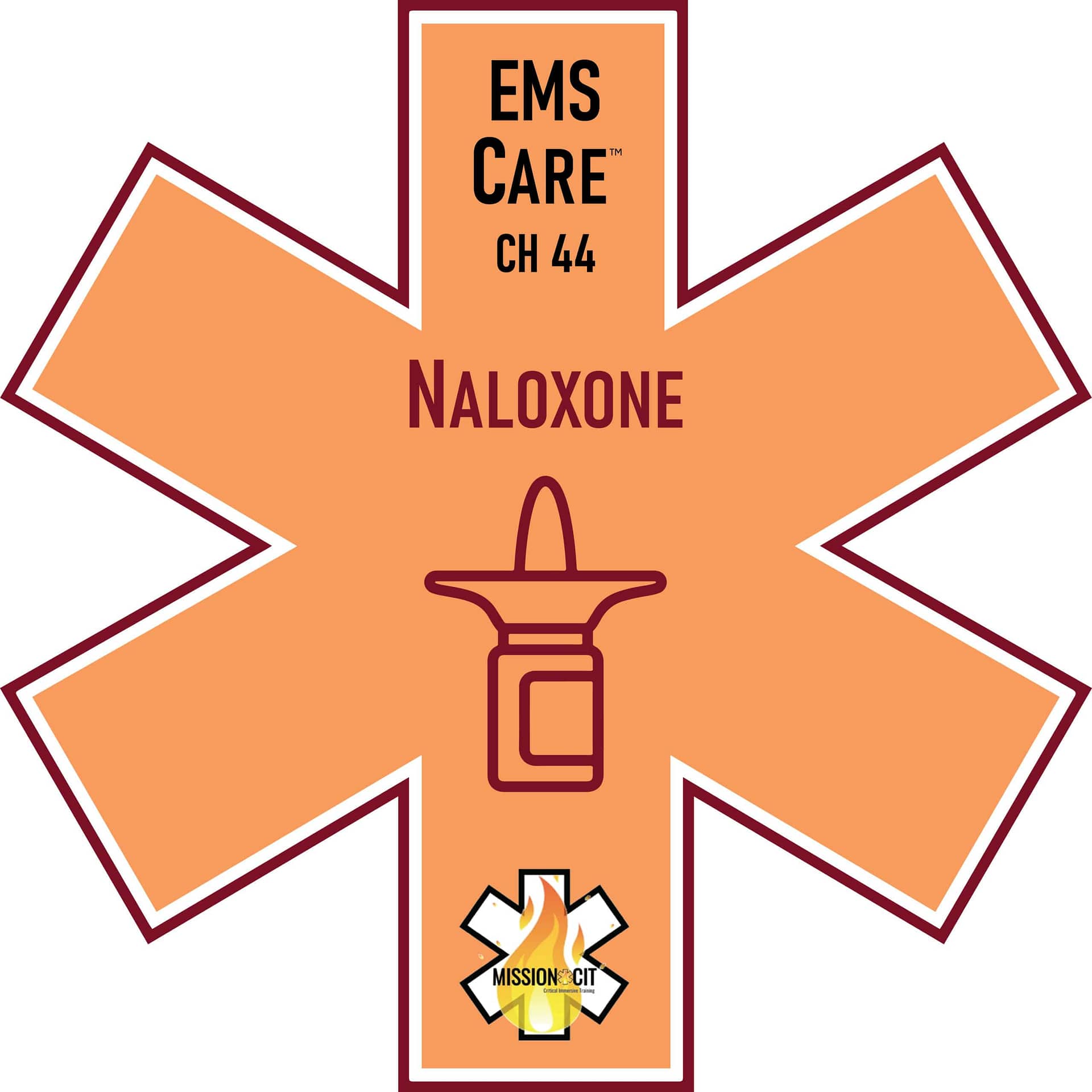 About Course
EMS Care Chapter 44 | Naloxone – Narcan | Original Version
We begin EMS Care Chapter 44 | Naloxone – Narcan with an introduction to the subject. We subsequently explore in-depth these lessons:
Opioids
What is Naloxone?
Guidelines for Administering Naloxone
Intranasal Naloxone
Intramuscular Naloxone and
Role of an EMT
The Core Concepts and takeaways from this chapter include knowing how to manage:
Opioid antagonist
Reverse CNS and Respiratory depression due to opioid overdose
That Narcan is not effective against non-opioid drugs, and
First responders or bystanders can administer Narcan intranasally or through autoinjectors.
Important Notes:
If you only want to take the online course for CME credit, you can pay here.  The fee for online-only does NOT include a skills session nor (re)certification.  You will receive a certificate for CME credit after successful completion of the course.
This course is part of the EMT Recertification Day 2 curriculum and the New Initial EMT Course.  If you sign up for one of those courses, you will be automatically enrolled in this course. Click here for scheduled courses.
To get credit for this course, you must watch all 6 lessons in their entirety, the course review, and pass the quiz at the end with a score of 75% or better.
Show More
Course Content
EMS Care Chapter 44 | Naloxone – Narcan
Lesson 0 – Chapter 44 Introduction

Lesson 1 – Opioids

Lesson 2 – What is Naloxone?

Video – Using Naloxone to Reverse an Opioid Overdose

Lesson 3 – Guidelines for Administering Naloxone

Lesson 4 – Intranasal Naloxone

Lesson 5 – Intramuscular Naloxone

Lesson 6 – Role of an EMT

Video – First Responder's Safety and Fentanyl

Lesson 7 – Chapter Review

EMS Care Chapter 44 | Naloxone – Narcan