EMS Care Chapter 38 | Lifting and Moving Patients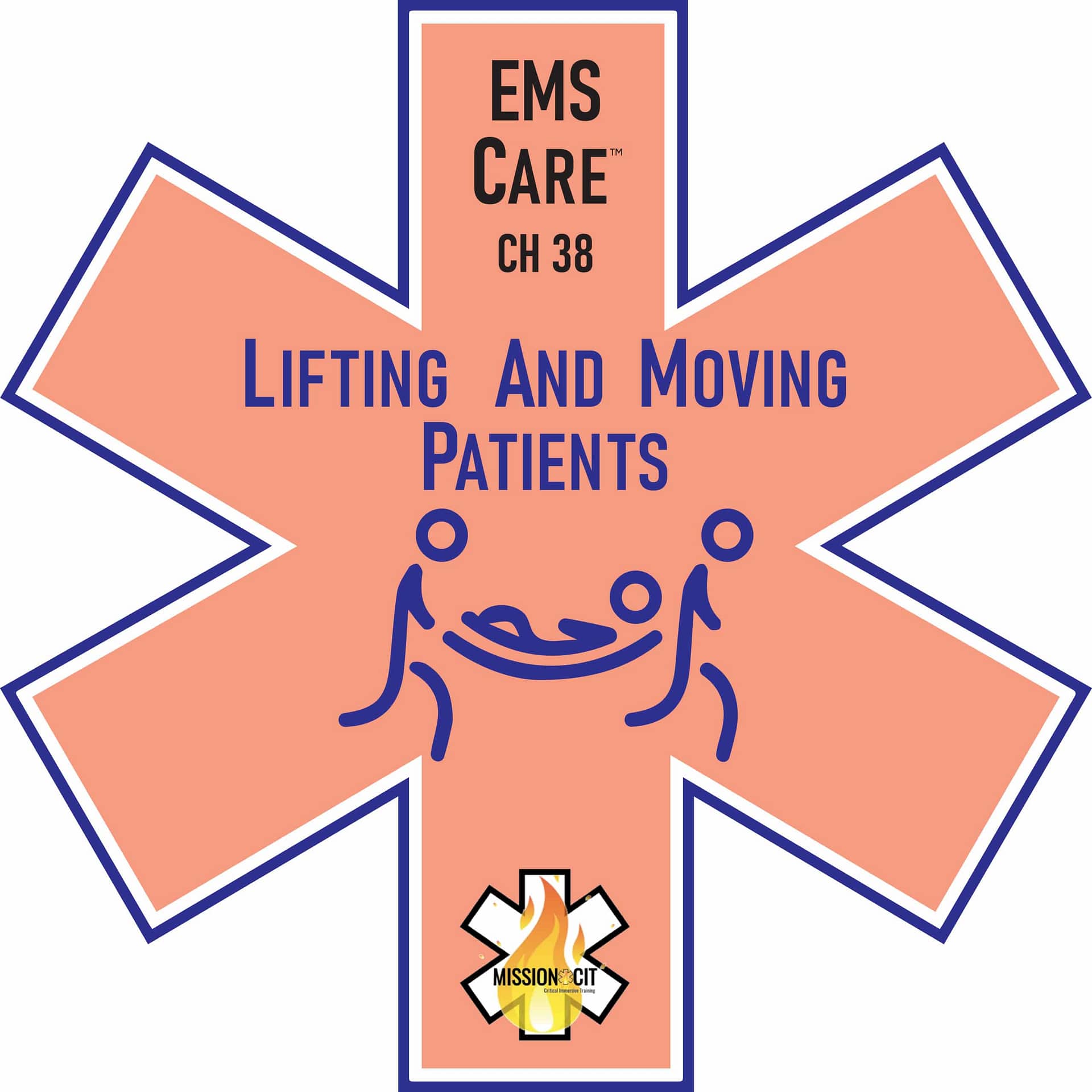 About Course
EMS Care Chapter 38 | Lifting and Moving Patients
EMS Care Chapter 38 |  Lifting and Moving Patients |  Lifting and Moving Patients begins with an introduction to the subject. We subsequently explore  in-depth the following lessons:
Basic Principles of Lifting and Moving Patients
Equipment and Tools
Patient Safety
Core Concepts covered :
To safely lift and move the patient
To safeguard your physical health
Important Notes
If you only want to take the online course for CME credit, you can pay here.  The fee for online-only does NOT include a skills session nor (re)certification.  You will receive a certificate for CME credit after successful completion of the course.
 If you sign up for one of those courses, you will be automatically enrolled in this course. Click here for scheduled courses.
To get credit for this course, you must watch all the lessons in their entirety, the course review, and pass the quiz at the end with a score of 75% or better.
An Excerpt from the course on Lifting and Moving Patients
Should you push or pull while moving?
A ground rule is, push whenever possible and always choose it over pulling. While pushing or pulling,
Keep the back locked in.
Keep the line of pull through the center of the body.
Keep the weight close to the body.
If the weight is below your waist, push or pull in the kneeling position.
Avoid pushing or pulling overhead.
Keep your elbows bent and arms close to your sides.
Show More
Course Content
EMS Care Chapter 38 | Lifting and Moving Patients
Lesson 0 – Chapter Introduction

Lesson 1-Basic Principles of Lifting and Moving

Lesson 2 – Equipment and Tools

Lesson 3 – Patient Safety

Lesson 4 – Chapter Review

EMS Care Chapter 38 | Lifting and Moving Patients | QUIZ