EMS Care Chapter 12 | Artificial ventilation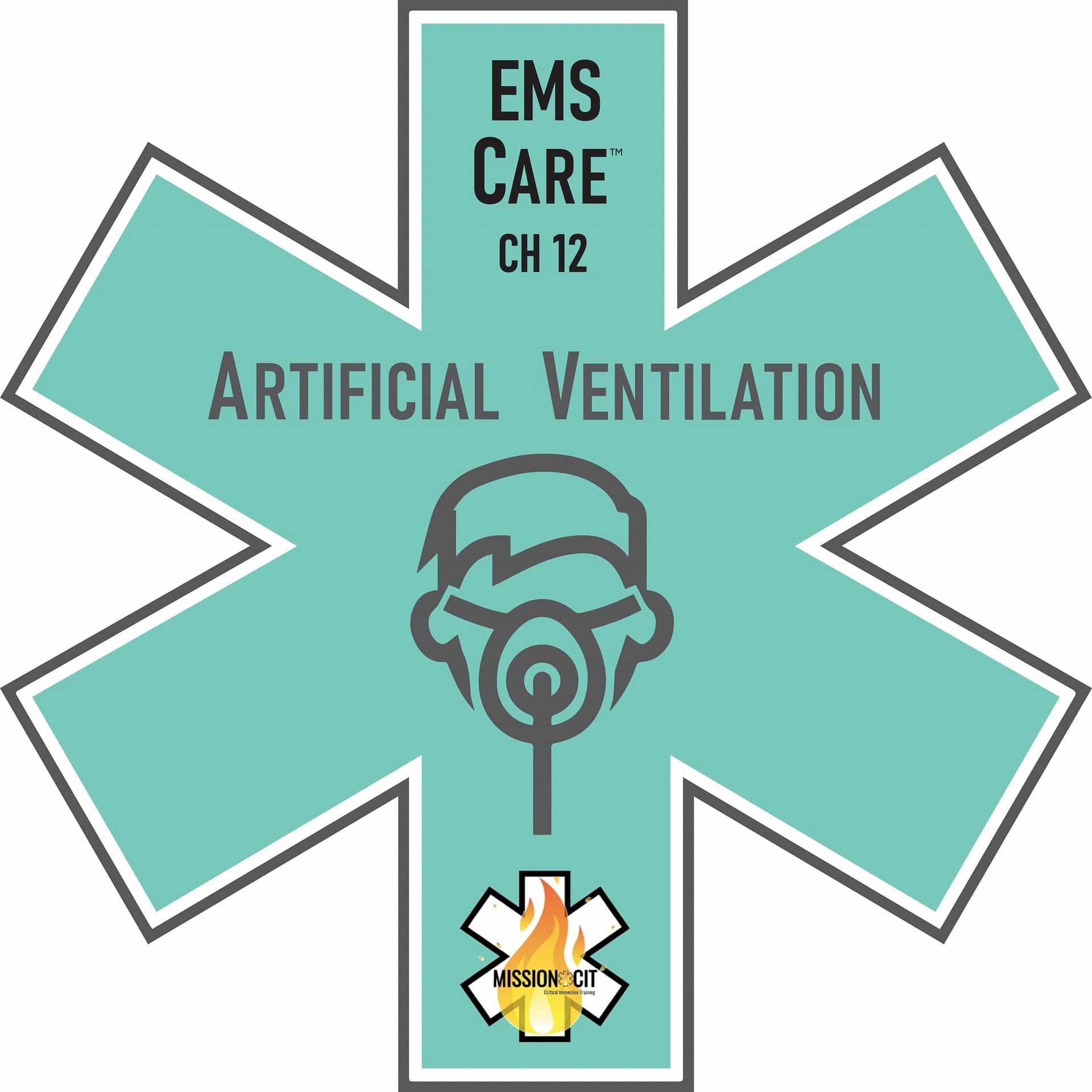 About Course
EMT respiration and artificial ventilation 
EMS Care Chapter 12 | EMT respiration and artificial ventilation starts with an introduction to the topic and has presentations on various aspects of artificial ventilation ranging from Oxygen therapy, devices, handling pressure ventilation to special considerations. We subsequently explore  in-depth the following lessons:
Oxygen Therapy.
Positive Pressure Ventilation.
Artificial Ventilation Devices.
Difference between Normal and Positive Pressure Ventilation.
Special Considerations.
Core Concepts covered :
Oxygen therapy in patients with the suspected acute coronary syndrome.
Oxygenation of chest pain and stroke patients.
Important Notes
If you only want to take the online course for CME credit, you can pay here.  The fee for online-only does NOT include a skills session nor (re)certification.  You will receive a certificate for CME credit after successful completion of the course.
 If you sign up for one of those courses, you will be automatically enrolled in this course. Click here for scheduled courses.
To get credit for this course, you must watch all the lessons in their entirety, the course review, and pass the quiz at the end with a score of 75% or better.
An Excerpt from the course on Artificial ventilation
Improper ventilation rates can harm the patient:
Too slow can cause hypoventilation and hypoxia.
Too fast can cause hyperventilation and vasoconstriction.
If possible, one rescuer should focus on ventilation while the other focuses on maintaining the airway and seal.
Adults should be ventilated 10-12 times per minute.
Children should be ventilated 12-20 times per minute.
Improper ventilation volume can also harm the patient:
Too much pressure causes gastric distention.
Too much volume can cause lung tissue trauma.
Pressure should be slow and gentle.
One hand or 2-3 fingers can be used to squeeze.
Ventilations should be delivered over 1 second.
Ventilate only until the chest begins to move — do not ventilate to full expansion.
Show More
Course Content
EMS Care Chapter 12 | Artificial ventilation
Lesson 0 – Chapter Introduction

Lesson 1 – Oxygen Therapy

Lesson 2 – Positive Pressure Ventilation

Lesson 3 – Artificial Ventilation Devices

Lesson 4 – Difference between Normal and Positive Pressure Ventilation

Lesson 5 – Special Considerations

Lesson 6 – Chapter Review

EMS Care Chapter 12 | Artificial ventilation | QUIZ