EMS Care | Chapter 110 | Child Sex Trafficking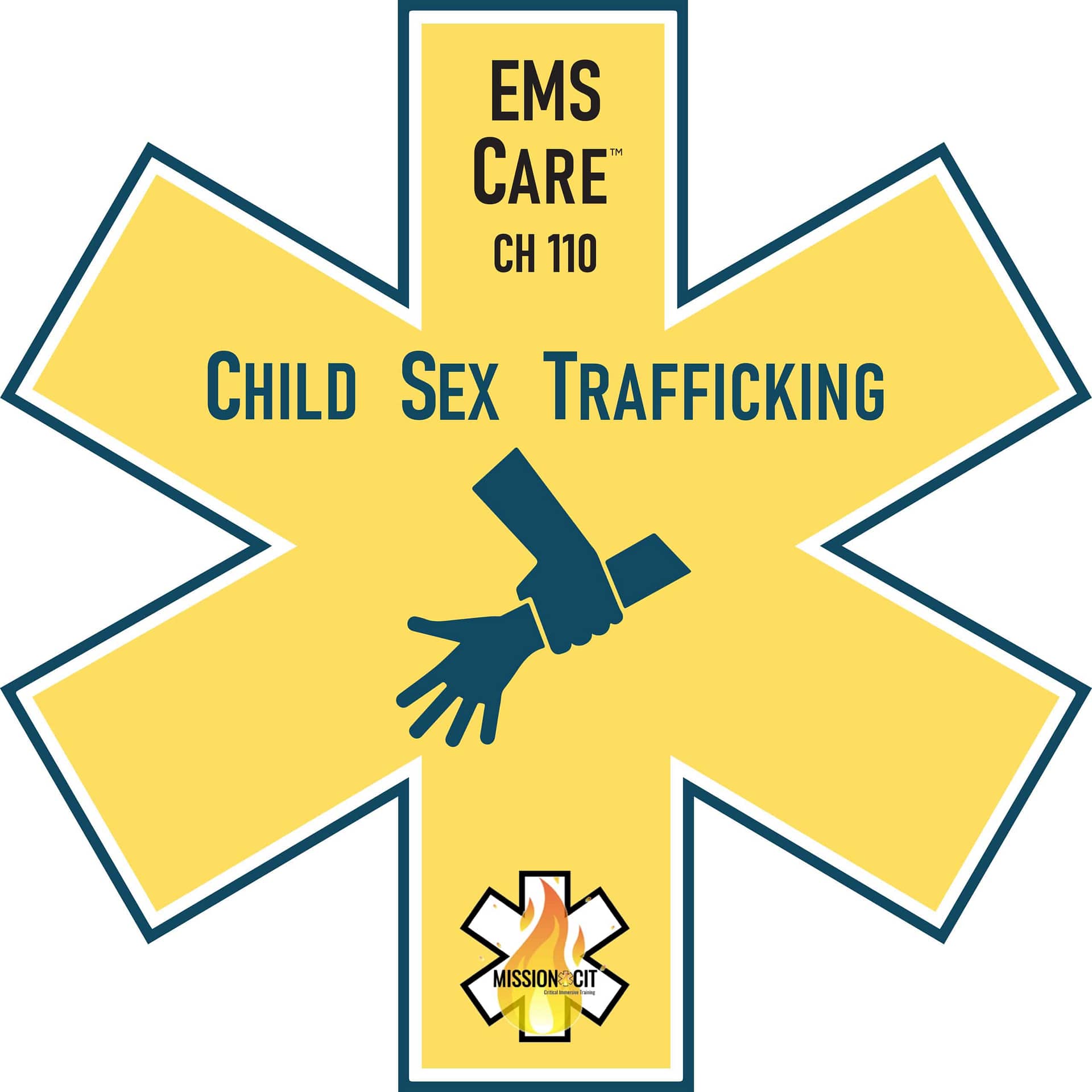 About Course
 Child Sex Trafficking

EMS Care Chapter 110 | Child Sex Trafficking starts with the introduction to this hard to accept but very prevalent topic. It covers various aspects of how a first responder has to recognize such situations and methods of handling them. We subsequently explore the following topics
Lesson 1: Child trafficking and CSEC – General Concepts.
Lesson 2: Child trafficking and CSEC – Recognizing the Red Flags.
Lesson 3: Child trafficking and CSEC – Tools and Strategies.
Important Notes
If you only want to take the online course for CME credit, you can pay here.  The fee for online-only does NOT include a skills session nor (re)certification.  You will receive a certificate for CME credit after successful completion of the course.
 If you sign up for one of those courses, you will be automatically enrolled in this course. Click here for scheduled courses.
To get credit for this course, you must watch all the lessons in their entirety, the course review, and pass the quiz at the end with a score of 75% or better.
An Excerpt from the course on Child Sex Trafficking
As mentioned previously, many youths who become victims have risk factors that make them vulnerable. This slide shows a list of those factors. The child or teen may have been abused in the past. They may have been exposed to adverse childhood experiences in the home such as substance use. There may have been exposure to sexual abuse materials, unstable housing or homelessness and community violence. Though most victims are US citizens, some may be unaccompanied minors from countries outside of the US.
Show More
Course Content
EMS Care | Chapter 110 | Child Sex Trafficking
Lesson 0 – Chapter Introduction

Lesson 1 – CHILD TRAFFICKING AND CSEC – GENERAL CONCEPTS

Lesson 2 – CHILD TRAFFICKING AND CSEC –RECOGNIZING THE RED FLAGS!

Lesson 3-CHILD TRAFFICKING AND CSEC –Tools and strategies

Lesson 4 – Chapter Review

EMS Care Chapter 110 | Child Sex Trafficking | QUIZ