EMS Care EMR Chapter – E12 | Respiration and Artificial Ventilation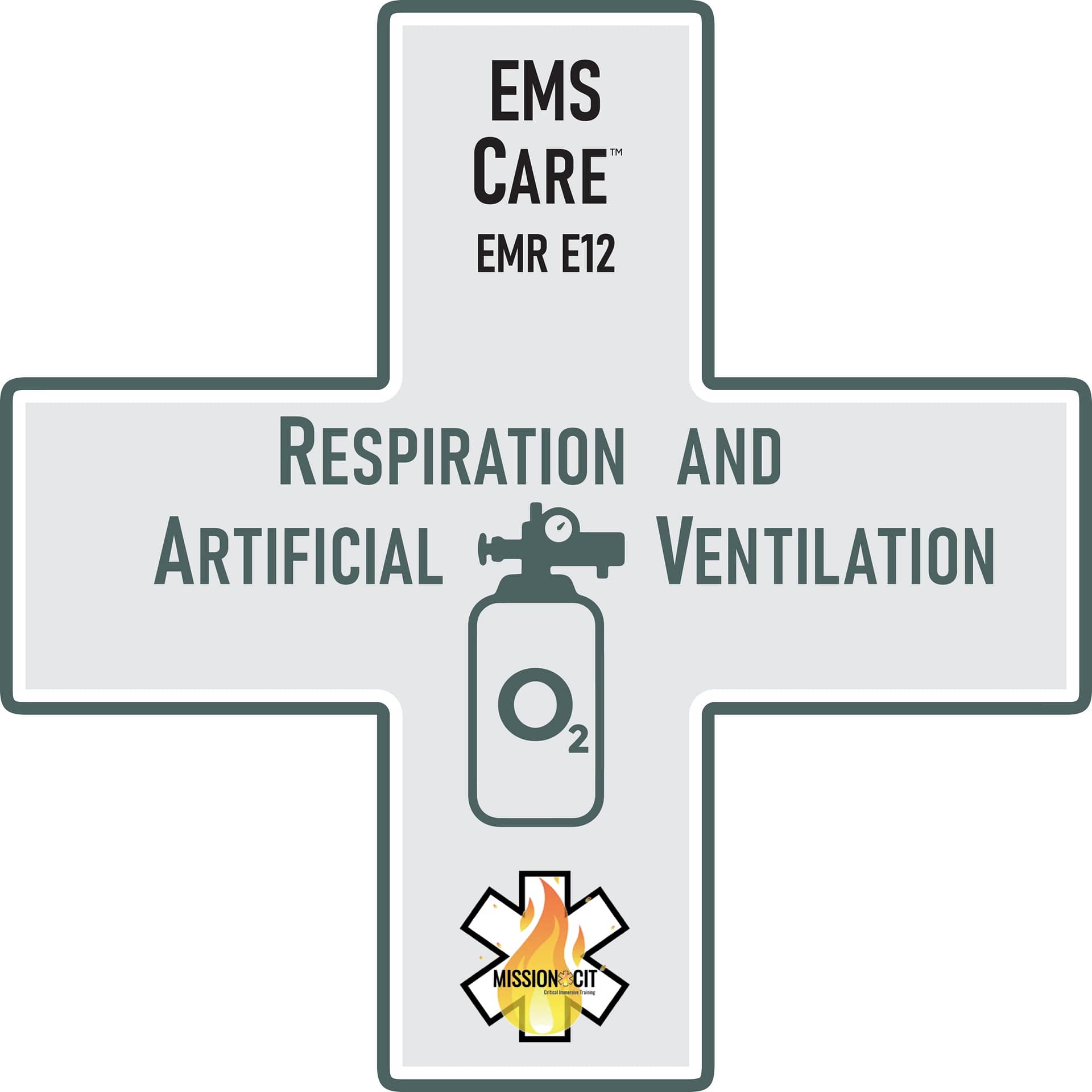 About Course
EMR Training | Respiration and Artificial Ventilation| Chapter EMR-E12
EMR Training |Respiration and Artificial Ventilation | Chapter EMR-E12  begins with an introduction to the care of the subject. We subsequently explore  in-depth the following topics
Anatomy of the Respiratory System
Physiology of Respiration
Adequate and Inadequate Respiration Assessment
Importance & Hazards of Oxygen
Oxygen Therapy Equipment
Administering Oxygen
Differentiating Normal Ventilation from Positive Pressure Ventilation
Important Notes:
If you only want to take the online course for CME credit, you can pay here.  The fee for online-only does NOT include a skills session nor (re)certification.  Furthermore, you will receive a certificate for CME credit after successful completion of the course.
This course is part of the EMR New Initial curriculum. 

Hence, if you sign up for EMR new Initial, you will be automatically enrolled in this course. 

To get credit for this course, you must watch all the lessons in their entirety, the course review, and pass the quiz at the end with a score of 75% or better.
Excerpts from Respiration and Artificial Ventilation
While treating a responsive patient:
If the patient speaks, the airway is functional but may still be at risk. Foreign body or substances in the mouth may impair the airway and must be removed using finger sweep to remove solid objects. Suction machines can be helpful in removing secretions. Determine if there is a complete obstruction or partial obstruction. Abdominal thrusts are the most effective method for clearing the airway.
If the upper airway becomes narrowed, inspiration may produce a high-pitched whistling sound known as stridor. Look for foreign body obstruction, swelling or trauma.
Airway patency must be continually reassessed.
Assess for normal or abnormal breathing in adults based on the previously discussed rate issues, noisy breathing (snoring, gurgling, crowing, wheezing, and stridor), and effort of breathing.
Encourage the responsive patient to cough.
Do not interfere with the patient's efforts to clear the airway.
Show More
Course Content
EMR Training | Respiration and Artificial Ventilation | Chapter EMR-E12
Lesson 0 – Chapter Introduction

Lesson 1 – Airway Anatomy

Lesson 2- Physiology of Respiration

Lesson 3 – Assessment of Adequate and Inadequate Respiration

Lesson 4 – Oxygen as a Drug

Lesson 5 – Oxygen Delivery System

Lesson 6 – Step-by-step Process of Administering Oxygen

Lesson 7 – Normal Ventilation and Positive Pressure Ventilation

Lesson 8 – Chapter Review

EMR Initial | EMS Care Ch EMR-E12 | Respiration and Artificial Ventilation | QUIZ